A small sampling of the over 900 glyphs is shown below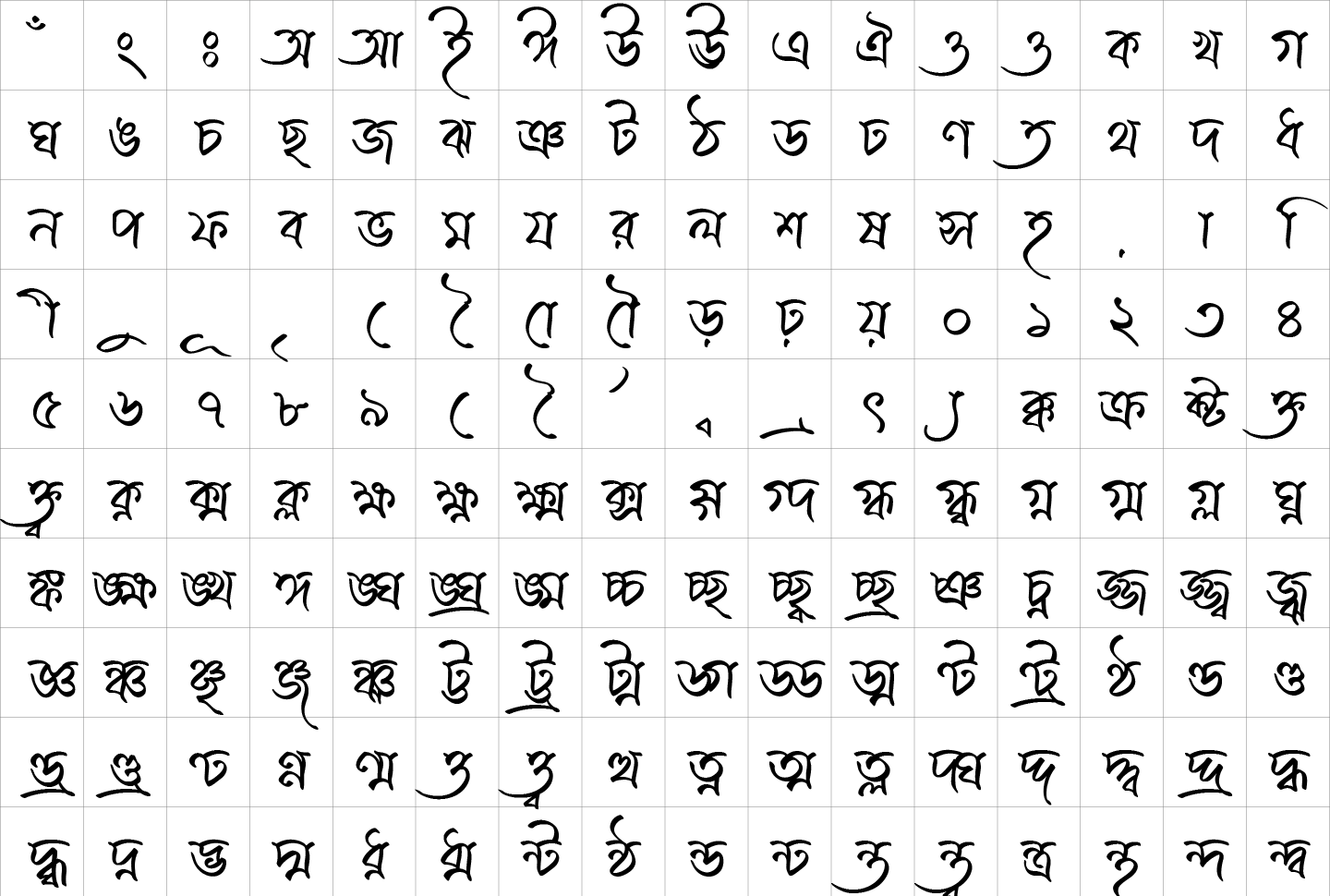 Purchasing a license of this font is currently on hold as this font is currently under negotiation for exclusive licensing by one of our past clients. If you would like to discuss further please contact us at info@banglatypefoundry.com.
A tribute to one of Bengali's eminent calligraphers, the late Qayyum Choudhury. This script uses a unique algorithm for maintaining the curved matra strokes of Qayyum's Bengali brush strokes.
Designer: Jacob Thomas
Languages: Bengali & Assamese