A sampling of the font set is shown below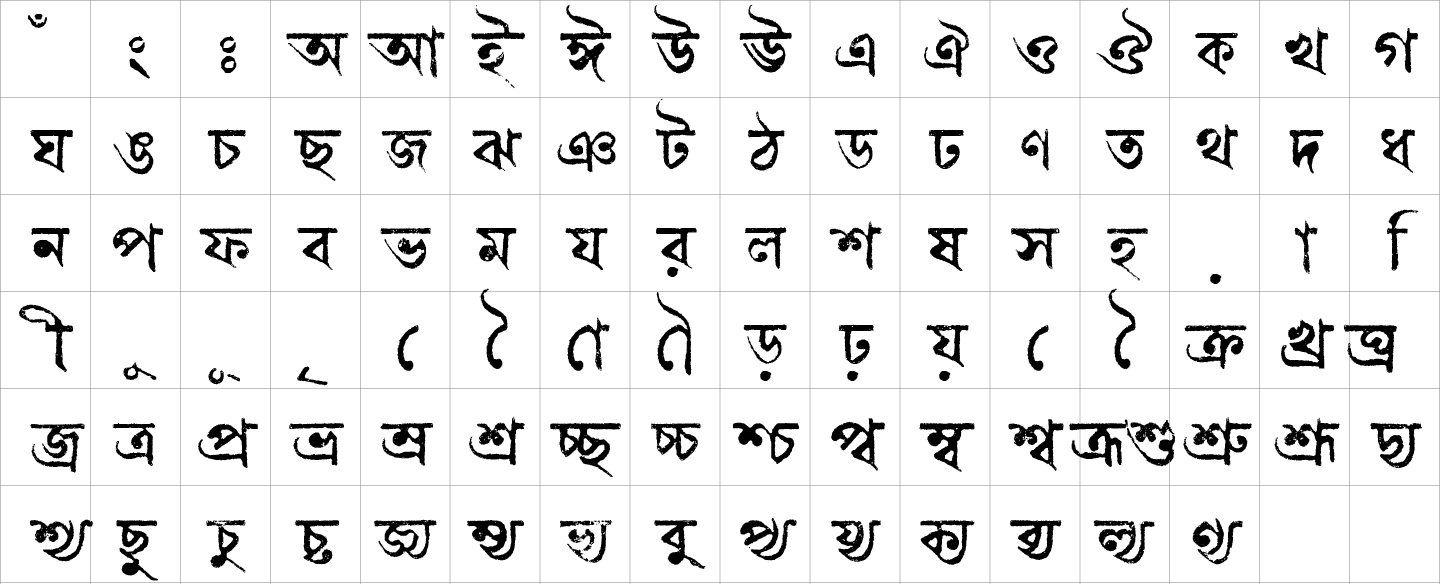 Purchasing a license of this font is currently on hold as this font is currently under negotiation for exclusive licensing by one of our past clients. If you would like to discuss further please contact us at info@banglatypefoundry.com.
The early nineteenth century foundry typeface Figgins Pica Bengali by British type designer Vincent Figgins had an enduring legacy in Bengali print history. This modern resurrection of Figgins Pica Bengali preserves the irregular contours of nineteenth century for an antiquated look, maintaining the option of both modern and past ligatures.
Designer: Jacob Thomas
Languages: Bengali & Assamese