This font contains 354 glyphs, most of which are shown below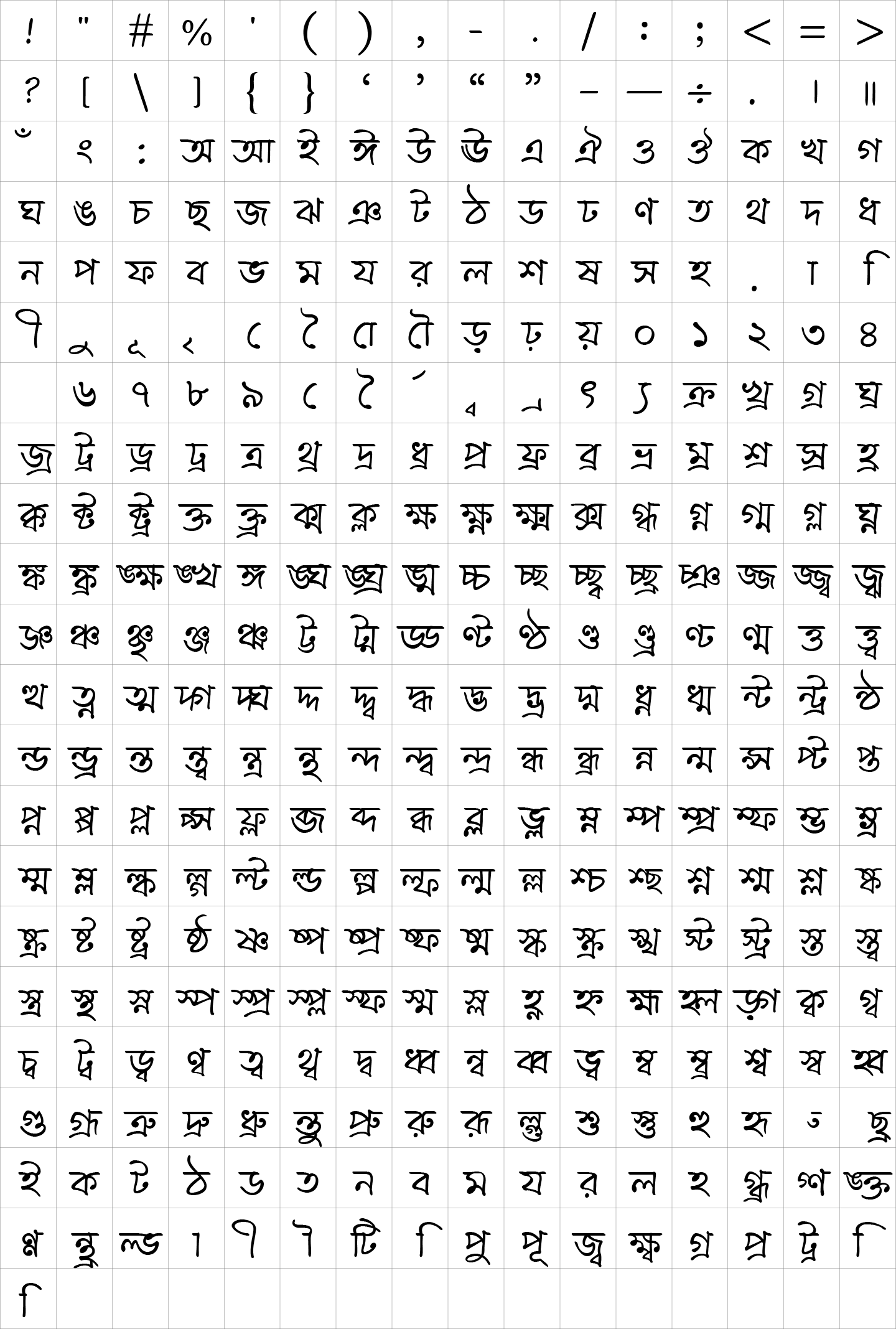 Purchasing a license of this font is currently on hold as this font is currently under negotiation for exclusive licensing by one of our past clients. If you would like to discuss further please contact us at info@banglatypefoundry.com.
Filling a need for a highly legible handwritten Bengali font for graphic novels and comics, this font is a careful combination of high legibility and Bengali handwriting, drawing on extensive research into Bengali handwriting styles and penmanship.
Designed by Jacob Thomas and Anowar Hossain.
Languages: Bengali & Assamese